Pleasure experience - insights and practical tips
Under the guidance of a trained culinary ambassador, you will be introduced to the specialties of the Kulmbach region and their origins and preparation will be explained.
Together you will "bake" Kulmbach bratwurst stollen, bread and patties, fill bratwursts and prepare them directly.
Our pleasure package (3 days):
Day 1:
14:00 to 18:00: Arrival and check-in
As refreshment for your first evening, we will serve you a hearty snack plate with various Kulmbach sausage specialties and a traditional natural sourdough bread from a Kulmbach baker.
19:00: Historical tour
You will be picked up by a city guide for a historical tour of Kulmbach's old town.
Day 2:
After breakfast, visit the German Pewter Figures Museum at Plassenburg Castle in Kulmbach, a time-honored Hohenzollern residence.
In the afternoon, a guided tour of the Bavarian Brewery Museum in the Mönchshof awaits you.
Here you can find out everything you need to know about brewing beer from the time of the pharaohs to the present day.
The evening will then be all about indulgence, together with a trained indulgence ambassador you will make Kulmbach specialties from the bakery and butcher's trade and learn all about the tradition of these specialties.
Of course, the beer in Kulmbach should not be neglected and we serve you the right beer for every specialty.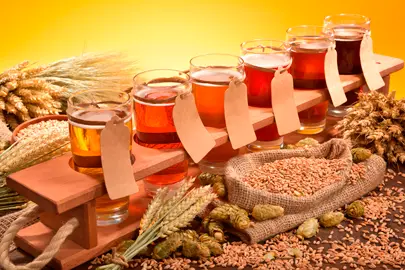 Day 3:
Departure after breakfast
Check-out until 11:00 am
Services:
2 nights incl. Breakfast buffet (in double room)
1 bottle of mineral water in the room
Day 1: Snack plate and gourmet evening, followed by a city tour
Day 2: Admission to the tin figure and brewery museum
Prices per person for 2 nights in a double room:
will be recalculated* (from 20 pers.)
will be recalculated* (10 to 19 pers.)
will be recalculated* (8 to 9 pers.)
Single room surcharge will be recalculated*
(all prices incl. VAT)
Special features:
For group bookings, the stay for the 21st person is free with all services included in the package! The offer does not include all trips to the museums.